TPU (polyurethane)-coating fabric
Product Detail
Product Tags
Component:
TPU consists of an inner adhesive layer, a fabric-reinforced layer and an outer adhesive layer. The fabric-reinforced layer is formed from polyester fibers, inner and outer adhesive layer is formed by coating polyurethane on both sides of the fabric-reinforced layer .
Mainly usage:
The coating fabric can be used to make a soft tank for holding gas, oil, water, wine, edible oil, soy sauce, all kinds of syrups, industrial grease, diesel oil and other substances, and has the advantages of light weight, being foldable, convenient expansion, strong environmental adaptability, etc.
The main characteristics of the TPU (Polyurethane) coating fabric:
●Light weight,high strength,puncture resistance,tearing resistant, as well as temperature range of -50℃~+80℃;
●The wide for the thickness range of coating fabric is between 0.9mm and 3.0mm.
●The new anti-odor TPU (polyurethane)-coating fabric has a high barrier performance and its gas permeability is reduced by 80% than that of the ordinary one. The new anti-odor TPU (polyurethane)-coating fabric can hold gasoline and reduce the volatilization of gasoline.
●The Service life of TPU: can be folded by 100000 times.
 The TPU products can be reused 7–10 years.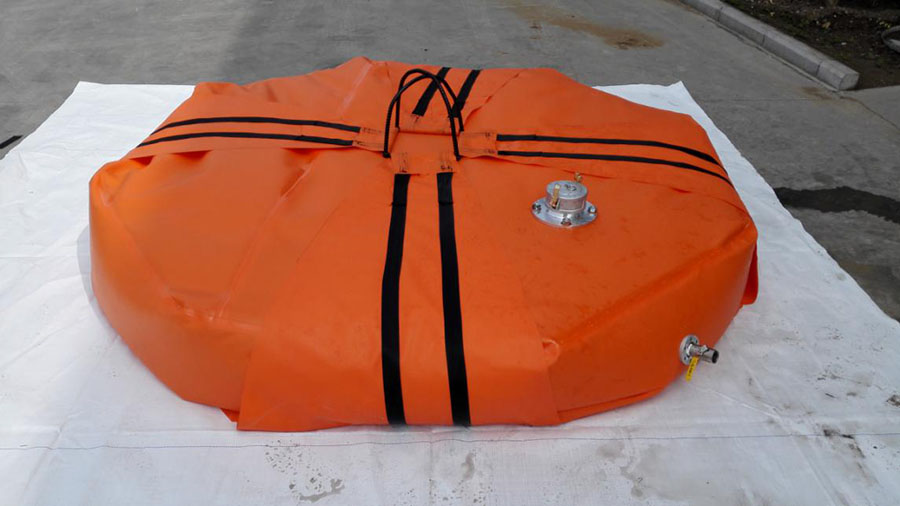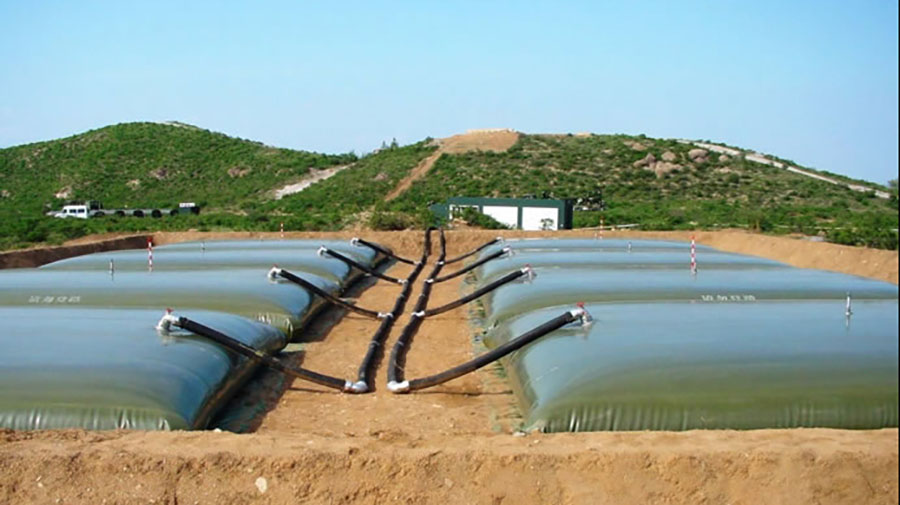 Dimension as following:
Capacity

Dimensions(empty)

LxW in m

Height

in m

Weight

in kg

Fold size

in m3

1000L

2.8 x 1.5

0.3

11

0.04

2000L

2.8 x 2.3

0.50

16

0.06

3000L

3.2 x 2.8

0.55

21

0.09

5000L

4.5 x 2.6

0.60

32

0.1

8000L

4.3 x 3.4

0.80

37

0.2

10,000L

5.0 x 3.8

0.90

46

0.3

15,000L

5.5 x 4.2

0.90

59

0.35

20,000L

5.7 x 4.6

1.00

65

0.4

30,000L

6.8 x 5.7

1.10

96

0.6

50,000L

8.2 x 7.2

1.10

145

0.7

80,000L

11.7 x 7.2

1.20

206

0.9

100,000L

11.0 x 9.5

1.40

253

1.3

200,000L

16.6 x 9.5

1.50

600

2.0

500,000L

21.0 x 16.0

1.60

900

5.0

800,000L

25.0 x 17.0

2.5

1000

8.0

1,000,000L

26.0 x 18.0

2.5

1200

9.0
---
Previous:
GALVANIZED COAMING FISH TANK
---
Write your message here and send it to us